5 Common Myths People Believe about Toronto Residential Moving Services
For the vast majority of us, getting ready to move is not something you can just manage with a few days' notice. We have closets full of belongings, clothing, beds, furniture, and all sorts of items that need to be carefully packed and prepared for relocation to our new address. But, getting from your old home to your new one can come with its own pitfalls because there are common mistakes everyone can make when they are not fully familiar with everything Toronto residential moving services offers.
Myth #1: You have to pack everything yourself.
While you always have the option to pack up your boxes and take a household inventory prior to your movers arriving, you do not have to, if you dislike packing. Your Toronto moving company offers optional professional packing services to pack up your home and prepare it for moving day.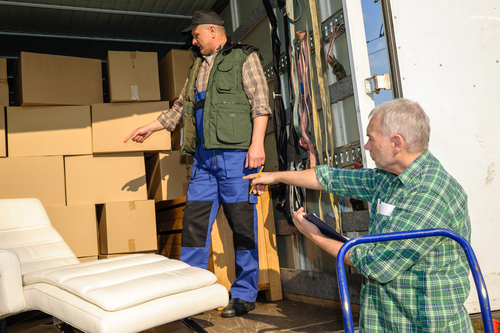 Myth #2: Unpacking requires several months.
Some people find it difficult to get completely situated within their new home because they lack the time to unpack all of their boxes and belongings after the move. Just like you don't have to pack for the move, you don't have to worry about unpacking, by adding on professional unpacking services and let your movers assist with unpacking.
Myth #3: I rented my own truck, so I have to load and unload it myself.
There are times it might make sense to rent your own truck, like when your friends have promised they would help you move. But then, at the last minute, they bail on you, leaving you without any help. Even if you did not retain the services of a professional moving company upfront, you can still call and get help with loading and unloading of a truck you rented yourself.
Myth #4: I am on my own if I have unique moving circumstances.
We have all been there, where we need to vacate our current home, but our new one may not be ready for a few days, weeks, or even a month. You do not have to deal with this type of move on your own. There are options where your movers will transport your belongings and place them into secure, controlled storage for a short period of time until your new home is ready.
Myth #5: The only time you need a professional moving company is for long distance moves.
Professional moving companies actually perform the vast majority of their services locally for short distance moves across town or within a small geographical area, say from Etobicoke to Oshawa or Toronto to Newmarket. Using experienced movers for local moves makes for a stress-free moving day and allows you to actually enjoy moving!
Whether you are moving locally or long distance, please feel free to contact us, here at  Accurate Movers for a free moving quote. We offer a variety of residential and commercial moving solutions, as well as short-term storage options for unique moves. Call us at 416-907-8545 today!
---
---