Items You Should Avoid Moving
When you are preparing and planning for an upcoming move, you need to be aware of certain items you should avoid moving for various reasons. Our Toronto moving company is pleased to present some of these items and the reasons why you may want to rethink some of your packing.
Outdated Electronic Devices
We all have our own collection of old computers, TVs, smartphones, DVD players, and other electronics that are well past their prime and we no long even use. Moving them only takes up additional space on the moving truck, not to mention you are moving items you are not using to your new home.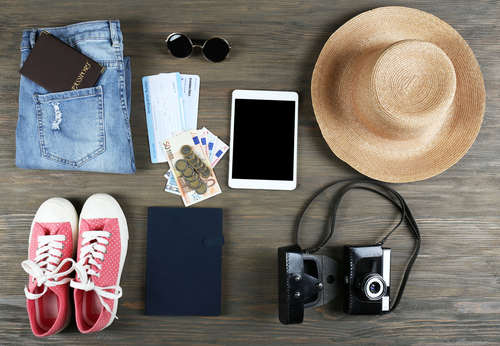 Any Items That Do Not Work, Are Broken, Or Damaged
All of us have a few items that are broken, damaged, or no longer work. We keep telling ourselves we will get around to fixing them. Now that you are moving, it does not make sense to move these types of items. If you have not fixed it by now, you probably never will.
Items Still Packed in Boxed from the Last Time You Moved
If it has been more than two years since your last move and you still have moving boxes packed full of items, chances are they are things you no longer need or want. Rather than take up additional space on the moving truck and move them again, now is a great time to sit down and go through the boxes. Only keep items that have value, are collectables or family heirlooms or have some sentimental meaning.
Items You Have Not Used Recently
This one goes hand-in-hand with items still packed in boxes. If you have not used it, taken it out, or seen it in two years or longer, it is time to get rid of it.
Perishable Foods
You might be surprised that some people actually pack up the contents of their refrigerator and freezer on moving day and have asked us to load it onto the truck. While we will honour the request, transporting frozen or refrigerated foods on a moving truck is never the best idea.
Depending on the time of year, the food could thaw and become too warm, where it is no longer safe to eat. It is better to start using up any food in your refrigerator or freezer a month or so in advanced of your move, and then just restock once you are settled into your new home. Another option is to get several coolers and pack the perishable food in ice and move it yourself in your own vehicle, to ensure it is not kept out too long.
Disposing of Unwanted Items
You can sell or give away unwanted items through a local online site, have a yard sale, donate working items to a charity, or drop them off at a local recycling center.
For help in planning and preparing for your upcoming move, please feel free to contact Accurate Movers at 416-907-8545 today to request a free moving quote and learn more about our full-service moving options!
---
---