Why Moving in Winter Is the Best Time to Move
When people think about moving, they tend to picture warm spring and summer days. The kids are on break from school, and the weather is perfect. But what these people do not realize is the warmer spring and summer months are the busiest time of year for professional moving companies in Toronto.
Everyone wants to move into a new home, townhouse, condo or apartment. On top of residential moves, offices also prefer moving in the summer. As such, it can make it more difficult to get your first-choice of professional mover, let alone the actual moving date you desire. Rather, you have to be more flexible with your moving dates in order to get the mover you want.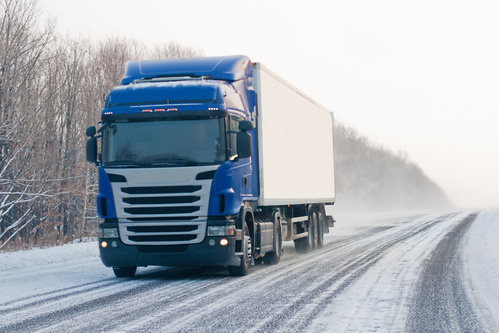 Aside from discovering scheduling a professional mover in winter is much easier, other benefits people can gain by considering their moves in the winter could include:
You can get as much help as you require for your move. If you want help packing or unpacking, your moving company has the extra help available. If you need more packing supplies, but don't want to go out to get these, your mover is often accommodating and will deliver them right to your door.If you have items you want to move into a storage locker or unit, but don't want to haul them yourself, you can have your movers do it for you. Just keep in mind, depending on the additional help and services you request, these may have added costs and fees.
Better prices on homes and condos that are on the market. Homes for sale in the wintertime tell you one thing: The seller is motivated to sell. Since most people dislike moving in winter, this translates to fewer buyers looking at homes. As a result, you could get a great price on a new home well below the asking price.
You can close faster on your mortgage and take possession of your new home. Lenders are also slower in the wintertime, so getting your mortgage approved and scheduling closing will proceed quicker than during the summer.
Lenders sometimes waive certain fees in the winter. To attract business, mortgage lenders might not charge you certain fees they do at other times of the year.
Moving companies may offer specials or other promotions in the winter. Moving companies have employees they need to pay even when it is slow. One way to keep their employees busy in the winter is to offer specials and promotions not offered at busier times of year. For instance, you might be able to get the help of three professional movers for the price or two.
It's evident, moving in the winter opens up many opportunities for those people willing to move during this time of year. To inquire about our moving and packing services or to request a free moving quote for a wintertime move, please feel free to contact Accurate Movers at 416-907-8545 today! We provide residential, office, and long distance moving services in Toronto and the GTA.
---
---