Tips for Moving in the Rain
As much as we would all like to move when the sun is shining and it is dry, unfortunately we cannot control the weather. There are times when you are all packed, waiting for your Toronto moving company to arrive and look out the window to see it damp, wet, and raining.
For some people, they may have the flexibility to reschedule the move, provided their mover is also available on the alternate date and time. For others, they do not have this luxury, so they are left determining the best ways to move their belongings, furniture, and other items while it is raining outside.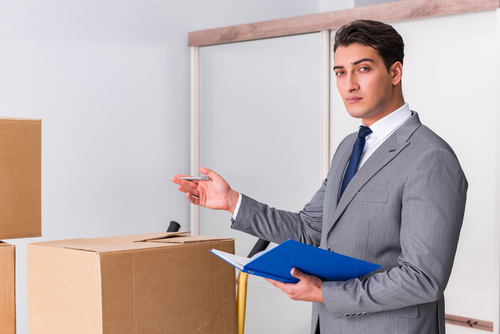 Tip # 1 Use Plastic Trash Bags
You can protect small and medium sized cardboard boxes, clothing, and other paper items from the rain by placing them inside plastic trash bags of varying sizes. After your move, you can "recycle" the trash bags and use them a second time to dispose of trash.
Tip # 2 Use Plastic Wrap
Your moving company often has packing-quality plastic wrap you can use to put over furniture pads and other larger items to keep them dry. Plastic wrap also works well on larger moving boxes and other items that will not fit into trash bags.
Tip # 3 Take Advantage of Breaks in the Weather
Anytime the rain lets up or there is a break in the weather, these are the times you want to get electronics, furniture, and other items onto or off of the moving truck. If Mother Nature refuses to cooperate, then use one of the previous tips to keep things dry.
Tip # 4 Dry as You Go
It might seem a bit redundant to protect your items from the rain with plastic trash bags and plastic wrap and then also recommend to wipe them off. However, it is important to wipe the excess water off of items as they are loaded onto the truck as it will ensure they do, indeed remain dry.
Tip # 5 Set up a Makeshift Move-In Space
At your new home, line the entry way with towels, tarps, or furniture pads so as items are brought in, they can be dried off and taken out of their plastic protection before being moved to their desired location within the home.
Tip # 6 Request Extra Movers
It is a good idea to talk to your moving company about getting a few extra movers so that loading and unloading processes can proceed faster. Keep in mind your moving company will attempt to accommodate this request if there are movers available, but there may be an added cost.
Tip # 7 Use Covered Areas to Your Advantage
If you have access from your apartment or condo directly into a covered parking structure or have an attached garage on your house, use these areas to your advantage to load or unload the moving truck.
For assistance in preparing for a move in any type of weather, please feel free to contact Accurate Movers at 416-907-8545 today to request your free moving quote!
---
---