How to Find the Best Movers in Toronto for a Last Minute Move
Moving at the last minute is situation no really likes, but you would be surprised by how many people actually find themselves facing a last minute move for one reason or another. While you might prefer to have a few months to prepare for the move, your situation may only allow four weeks or less. In some cases, you could only a week or two to move.
Regardless of your reasons, getting organized, packed, and ready to move can still be accomplished if you take your time to find a reputable professional moving company in Toronto. You should follow the same guidelines as you would if you had much longer to prepare your move for several reasons.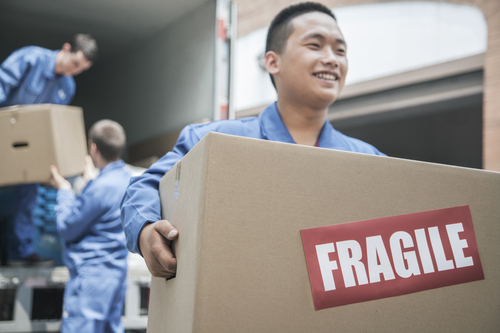 First, it is essential to verify the moving company you select has a solid reputation and is reliable. You would be surprised by how many people just book the first mover they find, only to get a call a day or two before the move, and sometimes even on the day of the move, by the movers, saying they cannot do the move as schedule.
The reason less reputable companies do this is because they tend to pick and choose the moves they can earn more on, so they will overbook, well aware they cannot feasibly move everyone on that same day. They are also in the practice of cancelling on customers that booked in advance, only to do a higher paying last minute move. Their hopes are the customer will reschedule and can wait, but this is not always the case. You should not have to wait nor should you have worry about your move being cancelled.
If you have a little flexibility by a day or so, it can help, especially if you are trying to get help from the more popular and reliable moving companies in the area. After calling around, if these companies are all booked solid, do not be afraid to ask them for a referral to other reliable companies.
Once you do find a reputable company, take the time ask the right questions. Request an in-home quote and verify what services they offer, such as professional packing and unpacking assistance, which can make your last minute move even less stressful. Just remember, you should never base your decision on the cheapest price you find, but rather it should be about which moving company can provide you with the best service.
Lastly, if you are moving into a condo, there are few other things you need to do ahead of time, including:
Finding out what elevator can be used or if you need to reserve one.
Where the moving company can park to unload the truck.
Verifying what hours are acceptable for move-ins, as most condo associations have restricted hours.
When you want a last minute move done correctly, by a reputable and reliable company, call Accurate Movers at 416-907-8545 today!
---
---