5 Tips on How to Reduce Stress during a Move
Moving can be a stressful process because there is so much to plan, prepare, and execute long before your actual moving day. You have to try to fit in work, balancing family time, taking care of the kids, while attempting to find time to schedule the movers, obtain packing materials, and start packing up your belongings. To help you avoid unnecessary stress preparing for your move, our professional Toronto movers are pleased to offer these useful tips and suggestions:
Tip #1: Focus on One Room at a Time
It can be easy to lose focus and start concentrating on every single room within your home all at once, which can lead to unwanted stress. Instead, pick one room to begin with and stick with that room until you are at the point you cannot pack anything else up until right before the actual moving day.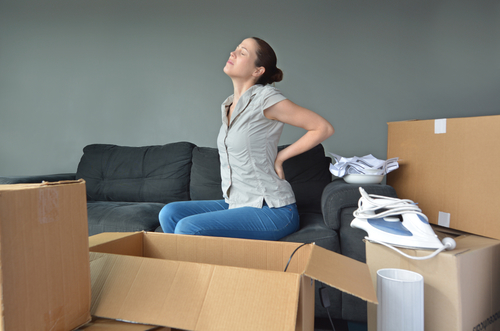 Tip #2: Prepare the Room
Start by taking anything out of the room that does not belong in it and placing it in the right room. For instance, your children might have their toys and games spread throughout the house in multiple rooms. Since these items should be packed together, make a point of taking them out of the room you are working on and placing them in your children's bedrooms or their playroom.
Tip #3: Sort Items Prior to Packing
It makes no sense to pack and move items you no longer want, need, or use. As you start to pack up a room, sort items into different piles:
If you have time and space, consider a yard sale for all of the items in the donate and sell piles, and then anything that is left over after the sale, donate.
Tip #4: Keep Packed Boxes Organized
You would be surprised by how many people pack up their belongings and just make a big stack of all their boxes from every room in their home. When it comes time to unload the moving truck at the new home, they have no idea where they go, so end up with another big stack they have to now open and go through, which wastes time unpacking and getting settled into the new house.
Rather, make sure you stack the boxes in the same room where you want them unloaded at your new residence. It is also highly recommended to write the room on the outside of the box, such as "Kitchen Box 1 of 10."
Tip #5: Delegate Moving Tasks
When you can delegate various tasks associated with your move, it helps reduce stress.
Ask a friend to babysit at their place for a few hours so you can work on packing without distractions from the children.
Have your spouse or partner help make phone calls and take care of administrative tasks associated with the move.
Talk to your mover about optional packing and unpacking services they offer to aid in these tasks.
For more moving tips and suggestions or to request a free moving quote, please feel free to contact Accurate Movers at 416-907-8545 today!
---
---